Showcase your brand professionally

Custom cut to suit product size

Huge choice of vape label materials

Great value for money

Buy online, shop now
Vape e-liquid refill bottle labels
The rise in popularity of vaping has been remarkable over the last decade or so and many companies have sprung up to cater for the demand. The most common consumable associated with vaping is the refill flavours or e-liquids that are vapourised when the electronic cigarette is used and needs to be replenished periodically. The potential for producing a huge variety of flavours has also fuelled the surge in individuals and companies that have diversified into this fledgeling but lucrative industry.
Adhesives and finishes
One of the downsides of the high level of competition is that you need to fight to keep your market share so dowdy or plain labels will no longer cut it. Handy Labels offer some of the UK's lowest prices and we can help you rise above the crowd with more daring colours or special effects with the sticker material.
Talk to us today and we'll help you find a more adventurous way to showcase vape liquid refill bottles and catch your customer's eye.
A full range of adhesives are available with the standard permanent being the most popular choice.
Sizes
We can produce vape liquid labels in any shape you need and cater for the standard bottle size of 10ml or all the other sizes that may be used of 5ml, 20ml, 30ml, 50ml or 100ml and beyond.
The material is another important choice for the vape juice label due to the nature of the liquid inside. Budget brands often opt for the standard paper vape labels which have some resistance to spillages but premium e-juice lines typically choose a more robust material like laminated vinyl.
Catering for short runs is also a forte of ours along with multiple designs, after all, there are many potential permutations in the range that most e-liquid refill companies carry. You can have as many different designs as you need in a single order when using the same material choice, so your operation is as efficient as possible whilst maximising your profit margin. Since the industry is relatively heavily regulated, there are rules and regulations governing vape liquid labelling so we have constructed a guide to walk you through some of the expected best practices for e-liquid refill labelling.
Delivery
We aim to print, finish and dispatch all orders within 48 hours of PDF proof approval. Your next day delivery has already been included in your price, so there will be no surprises at checkout.
This covers delivery to any UK mainland address, we also give you a 1-hour delivery window via text or email, so you don't have to wait all day for your order to arrive, we know how frustrating this can be.
Most popular E-liquid bottle label sizes
What size label for a 10ml E-liquid bottle?
Label size 60mm x 30mm
Available in the template section during the order process
What size label for a 30ml E-liquid bottle
Label size 76mm x 37mm
Available in the template section during the order process
What size label for a 60ml E-liquid bottle
Label size 92mm x 67mm
Available in the template section during the order process
E-liquid label templates ready for your vape brand also available for download
Many bottle sizes differ so please ensure your bottle will accommodate these sizes.
Please use our Handy printable ruler to measure the bottle you're considering.
Click above to download the handy ruler in pdf format and print it at 100% scale. Please install Adobe Acrobat Reader if you haven't got it already.
Quality Guarantee
If you are not delighted with your vape e-liquid labels then neither are we, check out the Handy Promise.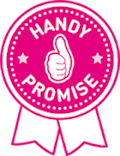 Why use Handy Labels?
Trust - we are a trusted sticker manufacturer and every order comes with our Handy Promise
No hidden extras - high quality stickers at an affordable price with VAT & delivery included
Large selections of shapes, sizes and materials
Huge material range to suit all budgets and uses
Minimum order quantity of just 25 labels
Buy stickers online quickly and easily with our simple-to-use online ordering system
Fast, helpful customer service
Rapid sticker and label turnaround times
Trackable order delivery service
Great quality and value for money
FREE label and sticker sample service
Handy Rewards loyalty benefits
UK based with all work produced in-house
Pay by Credit/Debit Cards, Paypal, Apple Pay, BACS
Unique environmentally friendly policy
Rated EXCELLENT 5 Stars by our customers